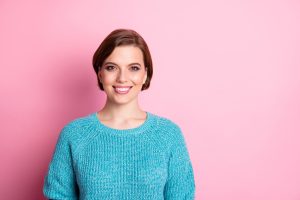 The work that we do to restore teeth affected by dental decay can vary. The reason for this is that cavities continue to grow and damage our enamel after they form, and that can lead to complications. At our Grapevine, TX dentist's office, we can recommend the appropriate procedure based on the state of your tooth at the time when you see us. If the problem is caught in time, we can help you by placing a conservative dental filling. This treatment will be conservative in nature, as it only restores the portion of the tooth where decay was a problem. To improve your chances of catching problems in a timely manner, be consistent about dental exams, as they lead to early warnings and prompt support.
Cavities Do Permanent Damage To Our Tooth Structure
There are many reasons to take problems with tooth decay seriously. One thing to remember is that your tooth can become infected if the problem is not addressed in time, something that can cause you considerable discomfort and put you at risk for tooth loss. Even if this is avoided, you need to worry because this problem does permanent damage to your enamel. Because that harm is not something you can heal from naturally, you will need a permanent restoration to keep your tooth safe and stable enough to provide bite support. For cavities that are caught in time, we can provide dental fillings that protect teeth and preserve your appearance!
Using A Lifelike Filling To Protect You After A Cavity Is Treated
A lifelike dental filling only occupies a small amount of space when placed. Its area of coverage is just enough to cover the area where a cavity was removed. This approach minimizes changes to your enamel and lets you preserve more of your healthy tooth structure. Because the material we use to make your restoration can match your tooth structure, it can remain in place without causing issues for the way you look. The presence of your filling will keep you safe from a possible infection, and it will ensure the surrounding structure is strong enough to support your bite function through the years.
What If A Filling Fails To Provide Enough Support For My Tooth?
It is important that you have the right restoration in place, as it needs to provide long-term protection and preserve your bite function. If necessary, we will use a dental crown to provide support for your tooth and smile. A crown surrounds your tooth structure to provide more support. In addition to lifelike porcelain restorations, we can use metal, zirconia, and porcelain-fused-to-metal crowns to take care of you. To lower your risk for cavities severe enough to require a larger restoration, make sure you consistently see your dentist for routine services.
Your Grapevine, TX Dentist Can Restore Your Tooth With A Lifelike Filling
The right treatment for your cavity will keep your tooth safe and preserve your smile. To learn how we can help, contact Share Dentistry in Grapevine, TX today by calling 817-329-6000.