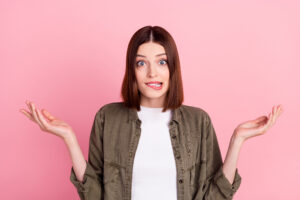 Have you grown tired of living with an awkward, uneven smile? Is it frustrating to feel stuck with teeth that overlap or have too much space between them due to their alignment issues? With the right orthodontic treatment, you can put your issues with the problem of poor smile alignment, also known as malocclusion, behind you. Our Grapevine, TX dentist's office is here to help you begin the process of correcting teeth that are not properly spaced. We offer traditional metal braces, but we can also provide Invisalign aligners as an alternative to treatment. With these clear appliances, you can go through the process of correcting gaps and overlaps with a less invasive process.
Are You Tired Of Ignoring Problems With Your Smile Alignment?
Whether you have always had issues with malocclusion or noticed an issue with your teeth shifting more recently, the problem of poor alignment can be hard to ignore. It can hurt your confidence in the way you look, and it can also create potential difficulties for your oral health. One example of oral health trouble tied to malocclusion is in problems with bite alignment, which can lead to problems with jaw pain and stiffness over time. Fortunately, there is something that you can do to put these issues behind you. We can recommend treatment with traditional metal braces, or we can discuss treatment using a set of personalized Invisalign aligners.
Planning Treatment With Braces Or Invisalign Aligners
Whether you choose to straighten your teeth with braces or clear aligners, you can look forward to lasting improvements from having your teeth permanently straightened. Metal braces can help people with different degrees of malocclusion, including those who have more significant spacing issues. These appliances rely on a series of brackets and wires to gradually move teeth that are out of place. With Invisalign aligners, we can make this process more discreet, as you will rely on a removable set of aligners made with a plastic material that is difficult to see.
Can I Hide Spacing Flaws With A Cosmetic Procedure?
There are times when cosmetic dental work can hide issues with poor teeth spacing. Both porcelain veneers and tooth bonding and contouring work can hide gaps and overlaps between teeth that make you unhappy with the way you look. Your dentist can provide an evaluation to see if you qualify for this approach, and to see if there are benefits to be gained from sticking with orthodontic services.
Talk To Your Grapevine, TX Dentist About Orthodontic Treatment
Through the right orthodontic procedure, you can correct problems with poor teeth spacing that have made you unhappy with your appearance. This service can also have welcome benefits for your oral health. If you would like to find out more, contact Share Dentistry in Grapevine, TX today by calling 817-329-6000.