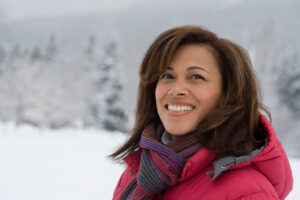 When it comes to smile care in the new year, what interests you? Are you eager to have work done to take on flaws that currently hurt your smile? Are you looking for a dental office where you can count on reliable preventive services? At our Grapevine, TX dentist's office, we provide a range of services that are able to help both those who want to manage their dental health and those who want cosmetic work done. Of course, we can also take on an additional role for you, as we can provide services to address any active oral health issues that create difficulties for your smile.
We Can Take On Active Oral Health Issues, And We Can Tackle Cosmetic Concerns
Through our different dental services, we can help patients take on the concerns that they have about their smile. Those who are trying to keep their teeth and gums healthy can come to us for regular preventive dental exams. These appointments provide care in the form of regular reviews as well as cleanings that fight plaque and tartar. We also provide services that take on problems that you might have with your health, or with the way you look. Because we offer different cosmetic services, we can help you plan a procedure that effectively targets the flaws that make you less confident in your appearance.
Keeping Up With Your Oral Health Care In 2022
Our office is here to support you when it comes to preventive care. You should have a checkup every six months in order to keep your smile in good condition. In the event that you have any problems that are identified during a visit, we can provide restorative dental work. These services take on problems with decay and dental injuries. In addition to protecting your oral health, the restorations that we provide can also preserve your smile.
Making Plans For Improvement Through Cosmetic Treatment
Is this the right time to take on problems with the way you look? Through cosmetic dental work, you can begin next year with a renewed sense of confidence as you show off teeth that are whiter and brighter! We can recommend different services based on the concerns you express about your smile, and your goals for making positive changes.
Talk To Your Grapevine, TX Dentist About Our Different Services
Our Grapevine, TX dentist's office provides a wide range of services that can both help you maintain your appearance and oral health and take on problems that you might have with your appearance. Because we offer these different forms of support, we can make it easier for you to enjoy 2022 with a bright, healthy, and attractive smile! To find out more, contact Share Dentistry in Grapevine, TX today by calling 817-329-6000.