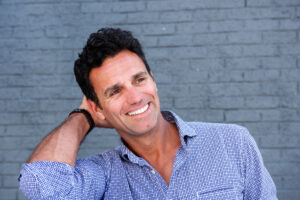 Have you decided that it is time to make changes to your smile? Whether you are concerned about changes that have occurred over time or flaws that have always made you self-conscious, treatment can have real benefits. What can surprise you is just how conservative the right procedure to change how you look can be. At our Grapevine, TX dentist's office, we can recommend different approaches to cosmetic work, including tooth bonding and contouring work. A bonding and contouring procedure is capable of changing the shape, size, and color of teeth that currently look flawed.
You Have Several Options When It Comes To Cosmetic Dentistry
You can choose between different services that are capable of making your smile more attractive. While you have the option of directly targeting problems with the color of your enamel, you do have access to services that can also restore the shape, size, and positioning of teeth. Your options even include a cosmetic dental procedure that does not call for the placement of restorations to make changes to tooth shape and size. Through bonding and contouring work, we can make significant improvements while keeping your treatment itself surprisingly conservative.
Planning Your Personalized Tooth Bonding And Contouring Procedure
Through tooth bonding and contouring work, we can make improvements to your appearance while only making minimal modifications to your enamel. The contouring process reduces the size of larger teeth and evens out those that look jagged or uneven. The bonding process is capable of hiding chips and cracks, which can make teeth look unhealthy and unattractive. It also adds to the size of smaller or misshapen teeth, and covers blemishes.
A Damaged Or Misshapen Tooth Could Require The Support Of A Crown
Through treatment with a dental crown, we can make sure that you have protection for an undersized or damaged tooth while we also provide added stability for your bite function. Your crown will be carefully made so that it looks attractive and fits securely. Before recommending this or cosmetic dental work, our practice can determine if this is an appropriate course of action for you.
Talk To Your Grapevine, TX Dentist About Tooth Bonding And Contouring Work
Through tooth bonding and contouring work, we are able to take on different concerns about the way you look when you have teeth that are misshapen, damaged, discolored, or flawed in some other way. This is just one of several cosmetic services we provide, which means we can provide you with options once you are ready to undergo care. We are also here to help if you have an interest in preventive or restorative treatments. If you would like to learn more about how we can help you, contact Share Dentistry in Grapevine, TX today by calling 817-329-6000.