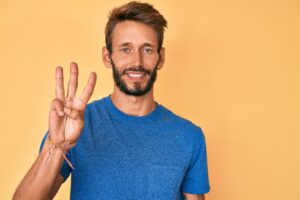 What kind of feedback will you receive at a typical dental exam? These appointments update you on your oral health by letting you know about more than just dental decay. In the course of your visit, you can discuss issues like jaw pain and stiffness, problems with your periodontal health, and any other matters that can negatively impact your well-being. Of course, our Grapevine, TX dental office will also  focus on the presence of cavities—after all, prompt treatment for decay is important, as it reduces your risk for complications that lead to pain and potential tooth loss. Because your exam also includes a teeth cleaning, it will help you avoid future problems.
1. Problems With Poor Jaw Movement Or Alignment
Poor jaw movement or alignment can create trouble that lasts throughout each day. TMJ disorder can occur for many reasons, and it can create serious limitations on your quality of life by making biting, chewing, and speaking painful. It can also lead to headaches, habitual teeth grinding, and other concerning issues. The sooner you do something about this, the sooner you can improve your daily life and be free from discomfort. At a routine dental exam, we will look out for the warning signs that your bite movement is not in proper alignment.
2. Concerns About Your Periodontal Health
Just as we want to make sure your teeth are healthy, we also want to confirm that you have no problems with your gums during regular dental visits. In the course of your evaluation, we will look closely at your periodontal tissues to see if gingivitis or more advanced gum disease affects you. If so, we can discuss care to protect your smile and overall health.
3. Concentrations Of Tartar
If you want to avoid gum disease and problems with tooth decay, you need to commit to good oral hygiene. While your daily efforts are important, your regular checkups contribute to your efforts to maintain a clean smile because they include thorough cleanings by your hygienist. The removal of tartar that will take place during a cleaning helps you stay safe from dental and periodontal problems. Unlike plaque buildup, tartar is not something that you can remove on your own.
Your Grapevine, TX Dentist Can Help You Protect Your Smile!
Are you currently doing enough to protect your smile from harm? Without regular dental checkups, your oral health can only enjoy limited support. Routine visits provide you with protection in the form of thorough cleanings and important feedback about the state of your smile. Our practice is here to help you stay on top of your smile care needs, and we can step in when you need work done to address active problems. If you would like to find out more or schedule an appointment, contact Share Dentistry in Grapevine, TX today by calling 817-329-6000.