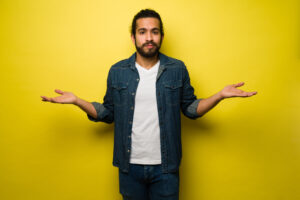 If you want to make certain that your smile is in good health, you should stay informed about the health of your gums. When you do so, you can receive timely warnings about gingivitis and address problems before there are complications. At our Grapevine, TX dental practice, we can provide helpful feedback about your periodontal health as well as the health of your teeth. Because of this, we can help you fully preserve your oral health and avoid the potential consequences of gum disease. It is important to note that your teeth cleanings also benefit your periodontal health, as they remove the bacteria that can lead to infections.
Are You Doing Enough To Keep Your Smile Healthy?
If you are not doing enough to keep your smile healthy, you can leave yourself at risk for potentially serious issues that can call for your dentist's help. Cavities will make restorative dentistry necessary. You can also require help from an oral health professional when gum disease becomes a problem. You can lower your risk for these issues by keeping up with good oral hygiene habits. With that said, brushing and flossing are not all that you can do to prevent difficulties with your well-being. You can also defend your smile by scheduling regular oral health checkups and cleanings. These services lower your risk for problems, and they lead to the early detection and treatment of issues that can be dealt with through in-office care.
Make Sure That Your Next Dental Exam Is Scheduled
You should have a dental exam scheduled every six months. At this rate, you can depend on regular updates to let you know if there are any issues with your teeth or gums that need to be dealt with. For people who have issues with gingivitis, we can provide a cleaning that tends to the spaces beneath your gums. By doing so, we can remove bacteria that are responsible for your infection. This can lead to a recovery and a return to good health before long-term issues need to be addressed. Through your reviews, you can also receive warnings about cavities and problems with jaw movement, along with reviews to alert you to potentially serious threats like oral cancer.
Looking Out For The Warning Signs Of Poor Periodontal Health
There are certain issues that you can look out for on your own if you are concerned about your periodontal health. They include problems with gums that tend to bleed when you brush and floss, difficulties with tissue sensitivity and swelling, bad breath, and gum line recession. If you start to notice that these issues affect you, know that our practice can evaluate you and let you know how serious the infection has grown.
Talk To Your Dallas, TX Dentist About Scheduling A Dental Exam
Through regular dental exams and cleanings, we can help patients avoid difficulties with their oral health, including difficulties that concern their gums. If you would like to find out more, contact Share Dentistry in Grapevine, TX today by calling 817-329-6000.