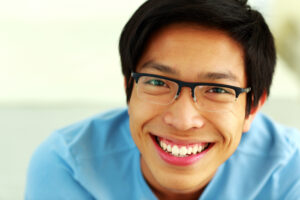 When you have a cavity that needs to be treated, you should know that the process of fully restoring your tooth will require the placement of a dental filling or crown. Even when this problem is caught early, there will be permanent damage that has to be addressed. Fortunately, the right restoration can offer cosmetic support along with the protection that is required. Your Grapevine, TX dentist can provide a dental filling that is not distinguishable from the surrounding healthy enamel. Because of this, we can make sure you feel comfortable with your smile as well as your oral health, even in a situation where your cavity formed in a conspicuous space.
Cavity Treatment Does Not Have To Cause Problems For Your Smile
Through the appropriate cavity treatment, we can make sure that your smile remains attractive, even if we need to place a restoration in a visible area. The material we use for our dental fillings can blend in with your enamel to avoid unwanted attention. For people who require dental crowns, we can offer different material types, including lifelike substances like porcelain and zirconia. Back teeth that need more functional support can count on it from even stronger materials, such as metal.
Planning Treatment With A Custom Filling
After we identify and evaluate a cavity, we will be able to let you know if you a filling is the appropriate treatment option. If so, we will take care to place one after treating the site of decay and clearing out unhealthy tissues. From there, we can apply the material used to "fill" the damaged area and ensure that you have support that preserves your bite function as well as your appearance!
The Connection Between Preventive Dentistry And Cavity Care
Through your regular dental exams, you receive support that will lower your risk for cavities. What you should know is that these visits can also be beneficial for preventing complications linked to tooth decay. In the event that you already have a problem that requires restorative dental work when you show up for your next checkup, we can catch it and make sure your filling is in place. A cavity that is not identified at a routine visit can worsen over time, leading to complications that can make the placement of a dental crown, which calls for more preparatory work and permanent changes to your tooth structure.
Talk To Your Grapevine, TX Dentist About Receiving A Dental Filling
Through treatment with a lifelike dental filling, we are able to protect the healthy enamel of your tooth after we remove unhealthy tissues. When we do this, we can provide cosmetic as well as functional support. To find out more about how we can take care of your when something is wrong, and what we can do to help you remain in good health, please contact Share Dentistry in Grapevine, TX today by calling 817-329-6000.