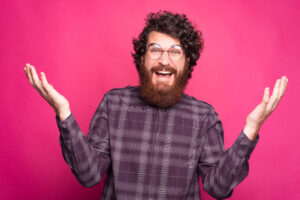 Living with noticeable teeth stains can certainly be embarrassing, but many people feel that they are stuck with this problem. It can be disheartening to see that an attempt at whitening your smile has produced only limited results. Unfortunately, when patients rely on store bought treatments, lackluster improvements can occur, something that makes the problem feel unfixable. The good news is that with a professional cosmetic treatment, you can have better results and come away from care with a more attractive smile! Your Grapevine, TX dental practice can recommend that you rely on professional teeth whitening treatment to make the improvements you want to see. We can also check and determine if you need a different approach in order to treat intrinsic discoloration.
Are You Unhappy With Your Smile Because Your Teeth Are Stained?
If your smile appears to be discolored, and you suspect that teeth stains are responsible, you can try to fight them with store bought products. Whitening kits and toothpastes that offer to brighten smiles can have some effects. Unfortunately, products that are commercially available can only have limited benefits. To make more striking changes, you can look into work with a professional whitening kit. With the kit prepared for you at our practice, you can do a more effective job removing the stains that you have picked up!
Using A Take-Home Whitening Kit To Change Your Smile
Your take-home whitening kit will be carefully prepared for your individual use. We provide more than just the bleaching agents that are used to fight stains. We can also provide customized trays that are able to apply these agents evenly. Through daily applications, you can steadily improve how you look.
Planning Treatment To Hide Problems With Discoloration That Affects The Inner Structure Of Your Tooth
Internal changes that affect teeth can have an impact on their color. The resulting issues that you have with intrinsic discoloration can be difficult to resolve, as whitening agents can have limited benefits in this situation. We can recommend different solutions based on the effects for your teeth. In addition to using porcelain veneers, we may recommend that you have dental crowns put in place to cover up more significant problems.
Talk To Your Grapevine, TX Dentist About Whitening Your Smile!
With the right approach to teeth whitening treatment, you can see the kinds of improvements that you require to feel more confidence. We can help by providing a professional whitening kit that helps resolve problems with stains. We can also help you when you need to do something about intrinsic discoloration. If you would like to learn more about what our office can do to support you, call Share Dentistry in Grapevine, TX today by calling 817-329-6000.