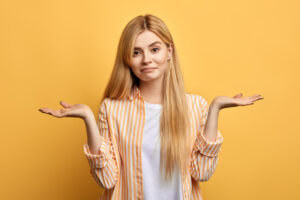 As time passes, the particles left behind by different foods and drinks can worsen the color of your enamel, leading to noticeable staining that robs you of confidence. Is there something you can do to take care of this problem? When you try to tackle the matter on your own, you can see limited benefits. However, this does not mean you have to have work done at your dentist's office to take care of this matter. At our Grapevine, TX dental office, we can prepare a customized teeth whitening kit for your use at your convenience. Because the kits that we provide contain advanced bleaching agents, we can help you take on stubborn stains that have settled into your enamel so that you can make your smile brighter by many shades!
Why Teeth Stains Can Prove Tough To Fight On Your Own
It can be difficult for you to fight deeper teeth stains without your dentist's help, as you can lack access to truly effective whitening agents. There are whitening treatments and whitening toothpastes that you can pick up at grocery stores and pharmacies, but these can fail to help with stains that have settled over time. To do something about more than just stains on the surface of your enamel, talk to your dentist. A professional teeth whitening kit can be prepared for your use so that discoloration is no longer an issue!
Trusting A Professional Whitening Procedure
Your dentist will personalize your teeth whitening kit. This means providing both potent bleaching gels and making sure that patients receive trays that make the application of whitening agents easier. You will follow the directions given to you and tend to the color of your teeth each day. At the end of these daily applications, you can marvel at how much better and brighter your smile looks.
Addressing Issues With Intrinsic Discoloration
Intrinsic discoloration can call for a different approach to smile care. For some patients, we will recommend porcelain veneers or dental bonding treatment. However, for those who have more significant internal blemishing, we may need to provide dental crowns to provide the right improvements.
Talk To Your Dallas, TX Dentist About Fighting Teeth Stains!
By effectively fighting teeth stains, you can fix a problem with your appearance that has made you appear older, less attractive, and less healthy. Our practice is ready to supply you with an effective approach to fighting stains. We can also help you if we discover that you have issues with intrinsic discoloration that we need to contend with. If you are ready to learn more about how we can take care of your appearance, please reach out to Share Dentistry in Grapevine, TX today by calling 817-329-6000.