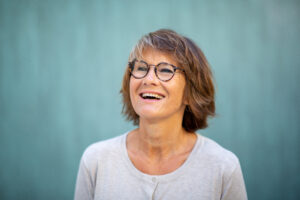 Prosthetic dental work can take on one of the more advanced, and frustrating, oral health issues that can affect you. Our Grapevine, TX dentist's office can rely on implant dentistry to close gaps in your smile that are the result of missing teeth. Why use implants in the procedure to restore your incomplete smile? With their support, prosthetic teeth are able to stay secure enough to offer important bite support. They can even help to stabilize neighboring teeth, and they can even help you maintain your jaw health! Whether you need to replace one tooth or have a need for multiple prostheses, we can talk to you about how implant dentistry can be beneficial.
Can A Dental Implant Really Provide Permanent Support For My Prosthetic Tooth?
Implant dentistry provides us with the means to permanently secure prosthetic restorations without affecting neighboring teeth. This kind of restorative dental work can have significant benefits for your smile as well as for your overall oral health. They even offer an added benefit to prosthetic treatment; the implant's placement in your jaw supports the health of the surrounding bone tissue by stimulating it and keeping it healthy.
Arranging Treatment To Restore Your Incomplete Smile
An initial review will help us confirm that you are ready for the dental implant placement procedure, or it can reveal issues that should be treated before you proceed with care. The placement process can ensure that your implant is in the right position and at the right angle to offer the most support possible. After this procedure concludes, we will wait for you to heal. The titanium your post is made from is biocompatible, which means tissues will fuse with it as you recover. At the appropriate time, we will bring you to our office to have your restoration secured!
Keeping Up With Your Smile Care When You Have Undergone Prosthetic Treatment
Whether you have gone through restorative services in the past or not, you should make a commitment to caring for your smile that includes regular dental exams. At these appointments, you will have thorough evaluations that can check on the condition of prosthetic appliances, restorations that cover vulnerable teeth, and those teeth that have not been through any kinds of services. These visits also provide dental cleanings that help you avoid problems in the future!
Talk To Your Grapevine, TX Dentist About Implant Dentistry!
Through implant dentistry, our practice can help you take on problems with your appearance and oral health that stem from tooth loss. The sooner you commit to this care, the sooner you can regain your full smile! For more information about this or any other service we offer, please reach out to Share Dentistry in Grapevine, TX today by calling 817-329-6000.