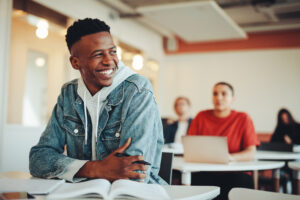 One of the most common issues seen in dental offices across the globe is with the alignment of the teeth. While we may take immaculate care of our smiles, their location may be giving you trouble. Not only can this make your smile appear less beautiful than it could be, but alignment issues can lead to some serious medical concerns related to your oral health.
Clear aligners are one of the most innovative advances of the past few decades. These simple trays allow you to shift the location of your teeth within your jaw over time. And due to their nearly invisible approach, your friends and your family don't have to even be aware of your procedure, unless you want them to. Today, your Grapevine, TX dentist shows you how Invisalign® treatment can allow you to have the best looking, healthiest smile possible!
Find Your Confidence
If you are struggling with alignment concerns, then you know how harmful that can be to your own self-esteem. Each photograph becomes something to avoid. Or maybe you alter the way you eat or you smile so that people don't have to see your smile. If this condition affects your bite, it may also be leaving your jaw uneven.
But you don't have to live like this, thanks to Invisalign® clear aligner technology. These simple trays gently adjust the location of your teeth within your jaw. You will change these out progressively, as your smile becomes closer to your ideal.
Treatment On Your Own Schedule
One of the best benefits of Invisalign® alignment treatment is their nearly-invisible appearance. This means that while you wear them, you can go through your daily activities such as work or school while improving the look and health of your smile. Your oral health treatment doesn't have to be a discussion among your friends or your family. Keep your care your business!
Our slim, easy-to-wear trays will stay with you most of the day, removing them to eat and to care for your routine oral health maintenance. Their large amount of surface area allows them to gently readjust your smile, rather than dragging from a cemented spot on the enamel. Overall, this process is much less traumatic on the features of the mouth.
Why Are You Waiting?
Clear aligners have never been more accessible. This process can also benefit your medical health as well, and help you avoid tooth decay. When overlapping occurs, areas can develop where it becomes difficult to reach. Even with the most thorough brushing and flossing, you are more susceptible to decay.
Call us today about the possibility of correcting your alignment with stress-free Invisalign® treatment. To learn more, reach us at Share Dentistry in Grapevine, TX today by calling 817-329-6000!